Hosts
Daniel MacPherson (2008-2015)
Edwina Bartholomew (2013-2015)
Sonia Kruger (2004-2011)
Darly Somers (2004-2007)
Mel B (2012)
Judges
Helen Richey
Todd McKinney
Kym Johnson (2013-2015)
Adam Garcia (2013-2015)
Joshua Horner (2011-2012)
Paul Mercurio (2004-2007)
Mark Wilson (2004-2010)
Broadcast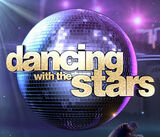 Seven Network: 5 October 2004-7 September 2015
Packagers
Freehand (2008-present)
Granada Productions (2004-2007)
Distributor
7 Network
Dancing with the Stars is an Australian adaptation of the American reality show of the same name for which in turn is based on the original British reality show called Strictly Come Dancing.
The series pairs celebrities with professional ballroom dancers who each week compete against each other in a dance-off to impress a panel judges and ultimately the viewing public in order to survive potential eliminations. Through telephone and SMS voting, viewers votes for the duo they think should remain in the competition. Judges' scores are combined with the viewers votes when determining which duo is eliminated.
Ad blocker interference detected!
Wikia is a free-to-use site that makes money from advertising. We have a modified experience for viewers using ad blockers

Wikia is not accessible if you've made further modifications. Remove the custom ad blocker rule(s) and the page will load as expected.