Hosts
Kimberly Joseph (1995-1996)
Aaron Pedersen (1995)
Mike Hammond (1995-1996)
Tom Williams & Zoe Naylor (2008)
Broadcast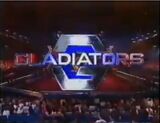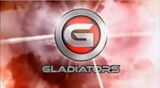 Seven Network: 1995-1996, 2008
Packagers
MGM Television (1995-1996)
Endemol Southern Star (Licensed by MGM Television) (2008)
Gladiators was based on a U.S. format called American Gladiators, the show was conducted in a tournament-styled format. The show involves permanent competitors called "Gladiators" being put up against one-time only "Challengers" in several different events which tests both physical and mental capabilities.
Board Game
Edit
A Board Game based on "Gladiators" was made by M.J.M Australia in 1995.
Ad blocker interference detected!
Wikia is a free-to-use site that makes money from advertising. We have a modified experience for viewers using ad blockers

Wikia is not accessible if you've made further modifications. Remove the custom ad blocker rule(s) and the page will load as expected.