Hosts
Dan Webb (HSV-7)
Andrew Harwood (ATN-7 & HSV-7)
Sandy Roberts
Alec McAskill (ADS-7)
Jeff Newman (TVW-7)
Simon Reeve
Broadcast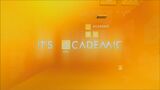 Network Ten: 1968–1969
Seven Network: 1970-1978, 2005-2012
Seven Perth: 2001–2004
7Two: 2013–2016
This is the Australian version of America's popular & long-running quizbowl format for high school students.
Original format
Edit
The 1960s-70s version of It's Academic was conducted on an each state basis with episodes featuring teams of three on air contestants with an official fourth as reserve, from each of three different high schools from that state. Contestants were aged around 16 years, in Year Ten at High School. Winning teams would progress through to state semi-finals and finals. In many years, state champion teams met in a national grand finals with competition via 'co-axial cable'. Shows were recorded with large live audiences on Saturdays with school staff representatives supervising the contest.
In early rounds, team captains would 'pick a packet' (a numbered pack of ten questions) from a board of numbered options. Teams could answer these questions with no penalties for incorrect answers but each round was time limited and teams would 'pass' difficult questions to attempt remaining questions before returning to passed questions. All team members could respond to questions; in cases where two answers were given at the same time, the host would ask the captain to confirm the team's response. A 'beat the buzzer' segment and later a video-clip round completed the contest. In 'beat the buzzer', penalties applied for incorrectly answered questions. In cases of ties, captains would pick tie-breaker packets for their team to answer.
State contestants usually received Schaeffer or Parker pen sets as mementos, with additional prizes (often dictionaries or encyclopedias) awarded to the winning school. In the original series, cash prizes of $500 to each team member were awarded to the state team final winners. National prizes differed but were of a similar financial value.
The first two years of the Australian series was recorded by Network Ten at the North Ryde studios in Sydney NSW and also in Victoria. The first two NSW seasons 1968 and 1969 were both won by Marist Brothers Eastwood, who also made it to the 1970 series final but were defeated. The show moved to the Seven Network in 1970 and was recorded at the Mobbs Lane studios at Epping NSW.
In 1970 an "Its Academic Challenge" round, being an interstate contest of the best teams that did not win the State Finals, was also recorded with team scores dictating and interstate 'Challenge' final.
Revived format
Edit
The 2008 version features six new schools every week, the winning schools to reappear later in the season for semi-finals and Grand Finals. Each individual episode features five teams (green, red, blue, yellow and purple), each made up of six members from each school.
The show is set out as follows:
Segment 1

Green team question round
Red team question round and Random Spotlight
Purple team question round
Home viewer question (various formats)
Commercial break

Segment 2

Answer to home viewer question
Red team question round.
"Random Spotlight" and Purple team question round.
Green team question round.
Beat the Buzzer
Commercial break

Segment 3

Information segment (presented by Sally Stanton, formerly Lizzy Lovette)
Purple team question round.
Green team question round and "Random Spotlight"
Red team question round.
Unscramble this Picture Puzzle (All teams)
Fact or Fiction? (All teams)
Commercial break

Segment 4

Watch This Space
Beat the Buzzer

End of part 1
Part 2 Begins
NOTE: There is a new feature called the "Clean Sweep" it only occurs when a team answers all questions correct in the first round. The correct answer will award the team with 20 points.
The question rounds consist of a series of 5 aimed at one team only. Players are given five seconds to answer, or longer for a spelling question, and may confer amongst themselves before giving an answer. If two students answer differently at once, the team captain is asked to select one answer.
The Random Spotlight selects a member of the team at 'random'. They are then asked a question about their chosen topic, which can be absolutely anything ranging from academic subjects such as spelling or history, to more specific topics such as capital cities or outer space, to pop culture themed topics.
Unlike the question rounds, Beat the Buzzer is open for all teams to answer. Simon Reeve reads out questions to all contestants, who buzz in to answer. This is the most competitive segment of the show as teams attempt to buzz in before other teams in order to score points (10 per correct question). Beat the Buzzer is a speed round lasting for 45 seconds. If the team answers a question after time is up, the team would not gain or lose 10 points regardless if it's right or wrong.
The information segment was introduced in Season 2. It consists of Lizzy Lovette and later Sally Stanton giving a brief report on a particular topic. Teams are asked a 10 point buzz-in question on the topic to make sure they were listening. Initially the team who correctly answered the question also won the right to be the first team to get their question round, but was later dropped. No points are lost if a team answers the question incorrectly, but will be locked out in the next question. Should this happen, another question would be asked by Reeve for the remaining teams.
In Watch This Space, contestants are shown a one minute video clip on a certain subject, about which they are then asked three to five questions. All teams compete on the buzzer for the right to answer the questions: 10 points for a correct answer, 10 points off for a wrong answer. In later seasons, after each question, a screen shot from the video clip is shown to the audience that answers the question.
In Unscramble this Picture Puzzle, a 3 by 3 or a 4 by 4 sliding puzzle is shown on the screens, later it became a 5 by 5 sliding puzzle. The puzzle can be a person, a place or an object. When a team buzzes in, the puzzle freezes. The first team to identify the puzzle gets 10 points for their team and the puzzle is instantly revealed to the audience. If they get it wrong, no points are deducted but they get locked out allowing the other teams to answer it. If all three teams fail to identify the puzzle (scrambled or not), no points are given out and the answer is revealed.
The team who answers the Unscramble this Picture Puzzle question on the buzzer has the right to choose one of three topics for Fact or Fiction, a new round in 2006 and get five seconds to make that decision. Reeve then reads five statements about the topic for which schools buzz in to answer. These questions are simply true or false questions, however in this round for some reason they are labeled fact or fiction instead, and answering with "true" or "false" is accepted.
Each team begins with 100 points. (When the show first returned in 2005, there are no more point penalties which made these 100 points rather useless.)
In the individual team question rounds, 10 points are awarded for a correct answer; no points are deducted for a wrong answer.
If a contestant correctly answers his or her Random Spotlight question, 20 points are awarded instead of 10; once again, no points are deducted for a wrong answer.
In any buzzer rounds, 10 points are awarded for a correct answer, and 10 points are deducted for a wrong answer. When the show was reintroduced in 2005, no penalties were given for incorrect answers.
The school with the most aggregate points at the end of the week is the winner, progressing to the semi-finals and then the Grand Final. The winning school on any one day does not compete for more points or prizes, and should there be a tie it need not be broken. However, should there be a tie after the week, a tie breaker would be given out for the Friday's teams. The team that gives the correct answer gets 10 points for their team and go through to the next round. An incorrect answer would lose them 10 points and the opposing team go through instead.
External Links
Edit