Hosts
Adam Spencer (Season 1)
Mike Goldman (Season 2)
Co-Host
Lee Nelson
Hostesses
Laura Weston (Season 1)
Erin McNaught (Season 2)
Broadcast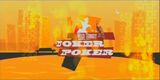 Network Ten: 2005-2006
Packager
Freehand Group
Joker Poker was a late night Australian poker program featuring comedians all playing poker for charity.
The show featured Australian comedians playing no-limit Texas hold'em poker. Four comedians compete in each episode on behalf of their chosen charity. It was recorded in the high rollers' room of Sydney's Star City Casino for the first season and in a studio at Fox Studios in Sydney for the second. The weekly winner donates $5,000 to charity, while the series winner donates $25,000.
YouTube Links
Edit
Ad blocker interference detected!
Wikia is a free-to-use site that makes money from advertising. We have a modified experience for viewers using ad blockers

Wikia is not accessible if you've made further modifications. Remove the custom ad blocker rule(s) and the page will load as expected.