Host
Tim Campbell
Number Caller
Renee Bargh
Comissioner
Tanveer Ahmed
Broadcast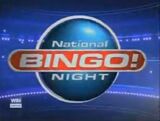 Seven Network: 21 October 2007 - 25 November 2007
Packager
Fox World Australia
Distributor
7 Network
National Bingo Night (also known as National Bingo! Night) was based on the short-lived U.S. format of the same name although this version didn't fare any better here. Each week there is a contestant and a studio audience plus the "at-home" viewers trying to win money.
The contestant is playing for $50,000 while each member of the studio audience is playing for $5,000. The first to get bingo wins the money, if someone in the audience gets bingo before the contestant does, then the audience member will get the cash while the contestant gets nothing.
Brochure
Edit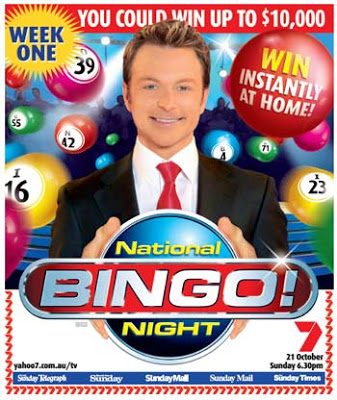 Ad blocker interference detected!
Wikia is a free-to-use site that makes money from advertising. We have a modified experience for viewers using ad blockers

Wikia is not accessible if you've made further modifications. Remove the custom ad blocker rule(s) and the page will load as expected.