Host
Andrew Denton
Broadcast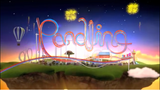 ABC1: 2 May 2012 - 31 October 2012
Randling was a short-lived comedic word-based quiz show.
Using sporting competition as inspiration and framework. The show pits ten amazing teams against each other over 27 rounds of bone-crushing competition. All of it hurling towards the 2012 Randling Grand Final and the presentation of a trophy.
Ad blocker interference detected!
Wikia is a free-to-use site that makes money from advertising. We have a modified experience for viewers using ad blockers

Wikia is not accessible if you've made further modifications. Remove the custom ad blocker rule(s) and the page will load as expected.