Host
Anh Do
Team Captains
Amelia Jane Hunter & Jordan Raskopoulos
Broadcast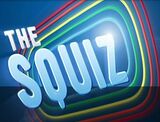 SBS One: 23 May 2009-22 August 2009
Packagers
Ambience Entertainment
Special Broadcasting Service
The Squiz is an Australian television game show with the questions emphasizing on sports. However, the show was cancelled after one thirteen-show season.
The show consisted of two teams, one captained by Amelia Jane Hunter and the other by Jordan Raskopoulos, both are whom are top comedians. Both have two guests in each team, mainly sports stars and up-and-coming comedians.
Ad blocker interference detected!
Wikia is a free-to-use site that makes money from advertising. We have a modified experience for viewers using ad blockers

Wikia is not accessible if you've made further modifications. Remove the custom ad blocker rule(s) and the page will load as expected.